Linda Huckle's LinkedIn Personal Branding Shoot
Need some powerful images to make your brand stand out from the crowd?

I first met Linda when I joined the Athena business networking group for women a couple of years ago. Linda is the Regional Director for the Blackwater Valley Region as well as a LinkedIn coach. Now it was time for Linda to get some new photos of herself and rebrand her business to focus on her LinkedIn training. Linda wanted to have some 'action' photographs of her working with clients in one-to-one situations as well as in small groups.  It was lovely to do a shoot with someone I know well, and I'm so excited to be photographing her son's wedding next year as well!
Linda wanted some up to date images of herself for marketing her personal brand and LinkedIn training. I felt very privileged to be asked to capture the essence of what she does and her warm friendly personality. Needless to say, she was really pleased with the results, which made me over the moon!
Why is Linkedin Coaching so Important?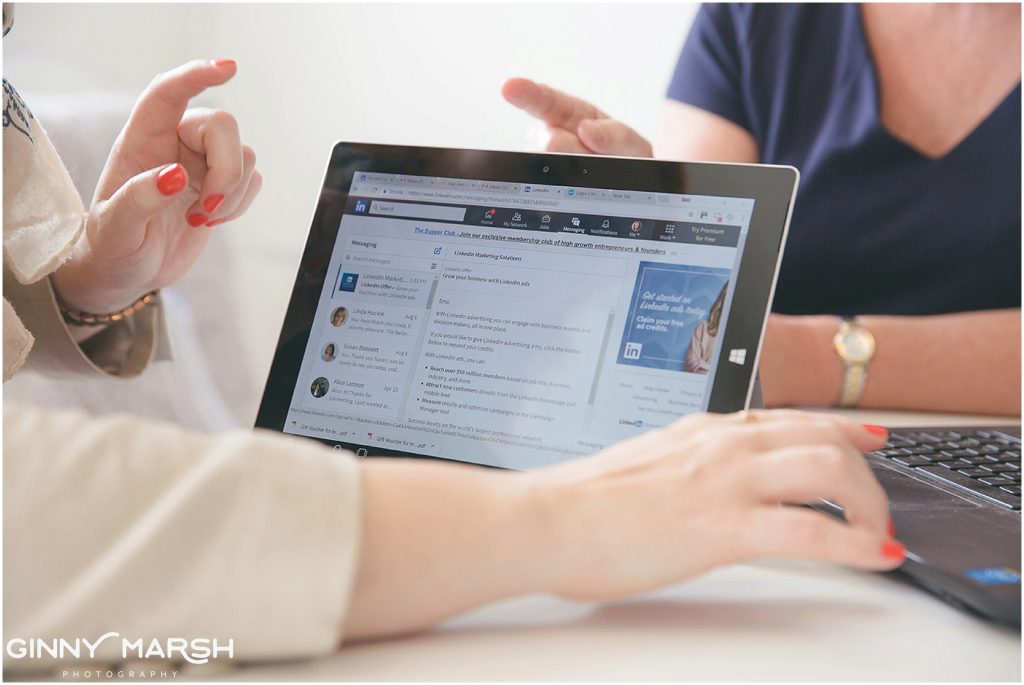 Many businesses and individuals use LinkedIn as a networking and marketing tool. However, you are probably not using it correctly and aren't getting the most out of it. Linda provides bespoke training and coaching to help her clients to use LinkedIn with the right etiquette. This is so that they can have online conversations that are relevant and authentic, giving a genuine value which reflects their brand positively. This approach enables people and businesses to enhance their credibility, resulting in genuine conversations, leads and outcomes.
Here are a few more images from Linda's shoot…
Thanks so much for stopping by to read my blog! If you would like to have a Headshot, Personal Branding shoot or LinkedIn photos please Contact Me as I'd love to know how I can help you and your business.
Ginny x