Makeup tips for Headshot photography sessions
Struggling with make-up for your Headshot photography?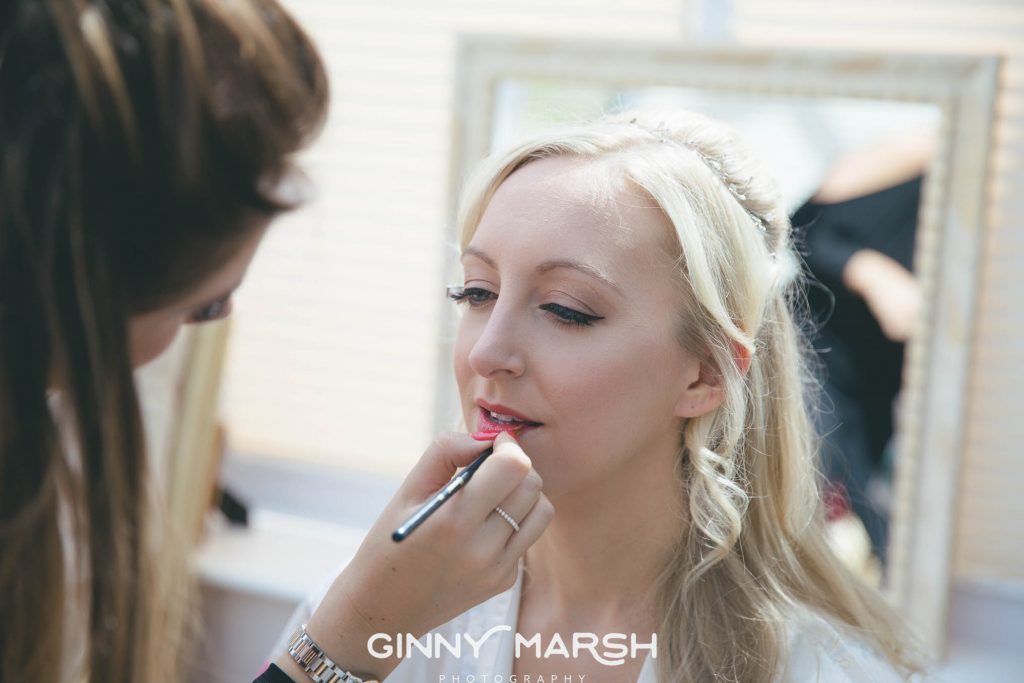 I always recommend having professional hair and makeup included with your headshot shoot… But, if you'd rather do your own hair and makeup, preparing for a Photoshoot is key to ensuring that you enjoy the session and get the very best from the shoot. Some of my clients prefer to do their own hair and makeup as they may want to keep costs down, or they feel that they'd prefer to use the products that they love and make sure that they look themselves!
Over the years I've been able to build up lots of tips, not only as to what products work really well with the camera, but also ensuring that what you look like in the mirror is reflected by my camera!
Here are a few ideas and tips that will help to make ensure that you get that flawless look, whilst making sure that the camera portrays that too.
Preparation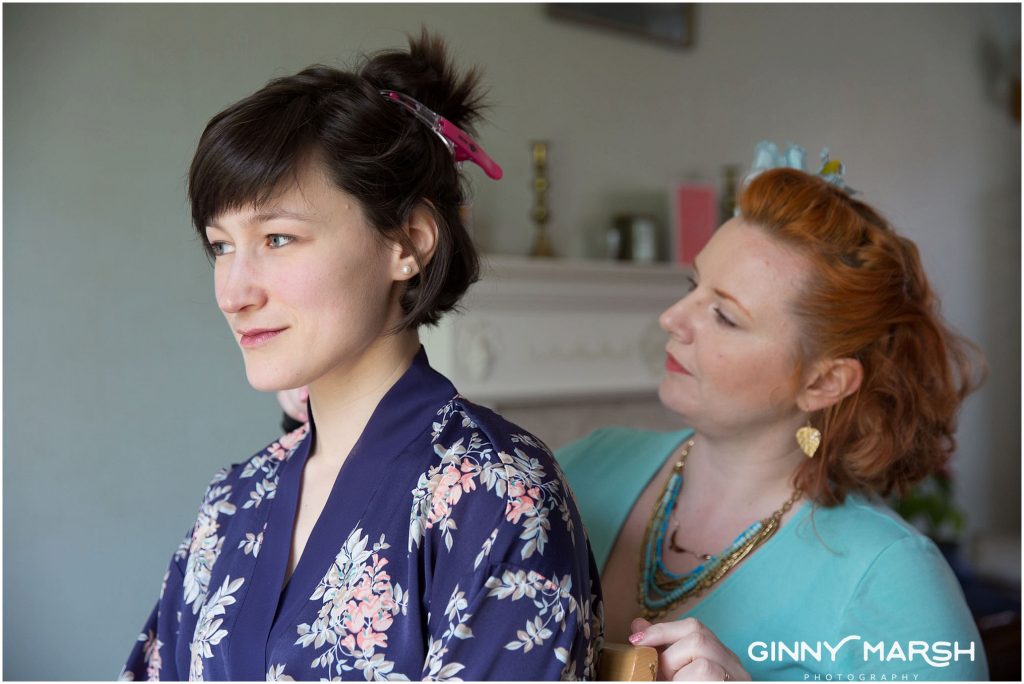 The night before the shoot… I'd highly recommend giving your face a little pamper!! Use your best detoxifying facial mask, or give your face and lips a good scrub.  If you have a night cream, this would be the perfect way to seal in all of the goodness that your mask has given your skin and allows your skin to rejuvenate overnight.
The morning of your shoot… give your face a nice facial wash and apply some day-moisturiser onto your slightly damp skin.
When you are ready to start preparing for your Headshot shoot, there are a couple of things I would recommend before you start to apply your makeup…
One of my 'musts' is Primer! A very under-rated product, as it ensures a smooth finish making the makeup you apply over it lasts much longer on your skin AND you don't have to use as much product over it either. You only need a pea size amount for your whole face, so don't go crazy!
The other is an eye Serum/Primer which will brighten and lift the eye area in preparation for eyeshadows and mascara. The eye primer by Arbonne is amazing.
It's all about the base!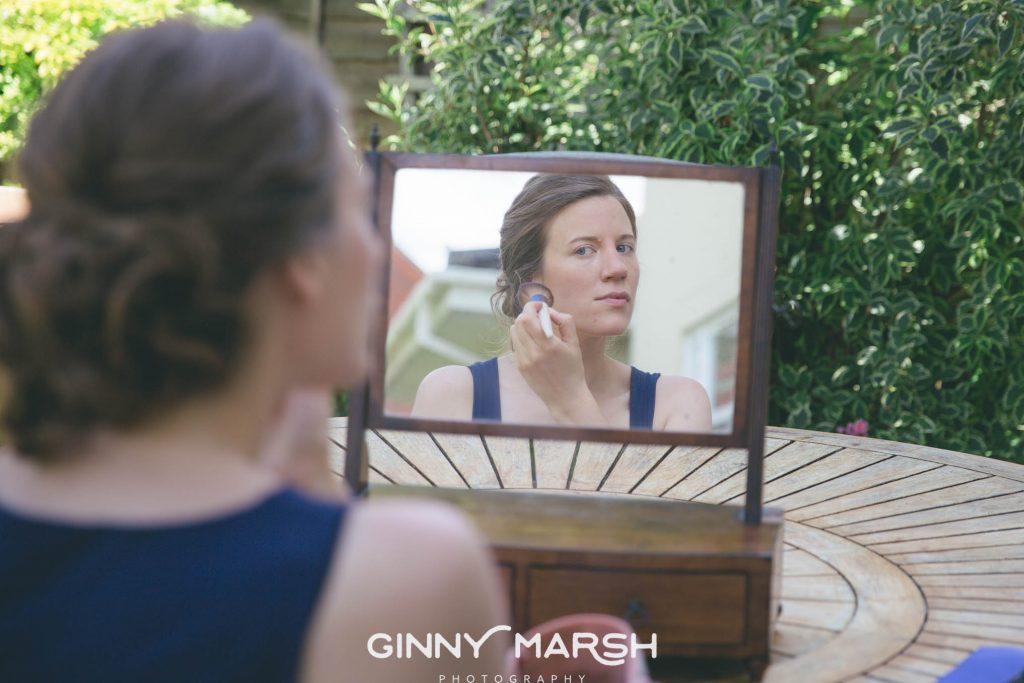 Even if you don't usually wear foundation, I would recommend that you apply a base before applying any of your makeup. This gives your face a flawless finish as the camera does pick up blemishes, and although I can photoshop these, it gives you a good all over coverage. Make sure that this is a matte finish though as your face can tend to look oily as the camera flashes or under any bright lighting. I love Estee Lauder Doublewear foundation, myself!
To add a glow to your skin and make sure you don't look washed out, I recommend applying a blusher/bronzer; alternatively, a cheek highlighter or a cream blush is perfect and this should only be applied to your cheekbones.
Contouring is the new craze and done well, can create a fabulous result. I would only suggest doing this if you are confident and do it on a regular basis as it can go horribly wrong and have the reverse effect!!!!
Eyes – put more on than you would normally wear!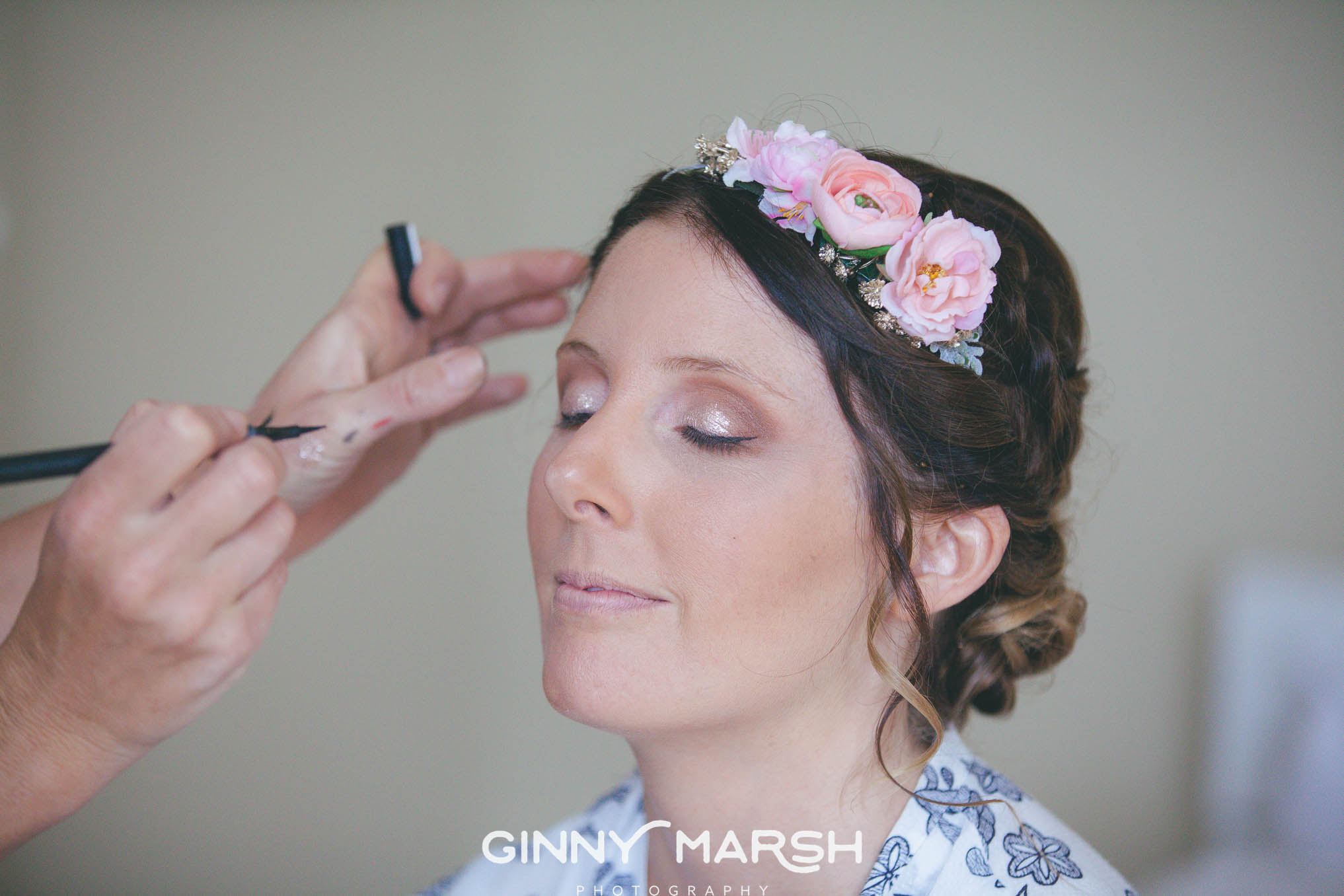 Eyeshadow is a staple makeup must, but don't forget that the camera sees less than the general eye does, so make sure that you use relatively bold colours and take the time to do a base colour. Having used the primer, this will really help to hold on to the colour and stop it from smudging too.
Using the right brush is also really important to get the best coverage. Stay away from the spongey applicators!
When applying, always blend the shadow up towards the tail of your brow. Concentrate the majority of the pigment on the outer corner and then blend it to diffuse the colour up and out – this creates the illusion of a lifted eye.
Which shade to go for – the most flattering shade for your eyes tends to be the one that sits opposite on the colour wheel:-
Blue eyes – Copper, Peach and Orange/Brown based Eyeshadows
Brown eyes – Cobalt blue, Navy, Purple and Indigo based Eyeshadows
Green eyes – Wine tones, Purple and Berry based Eyeshadows
Don't forget your lash line under your eye!! It's really crucial not to forget about the lash line. Take the eyeshadow that you've used across the majority of the lid and blend it across the lower lash line with a pencil brush – this will tie the look together.
A good eyeliner will leave the eyes looking polished and enhance your shadow work. Take a black eyeliner pencil and trace the upper and lower waterline, then, use a smudger brush to buff the pigment along the lash line as well.
TIP – HIGHLIGHT THE INNER CORNERS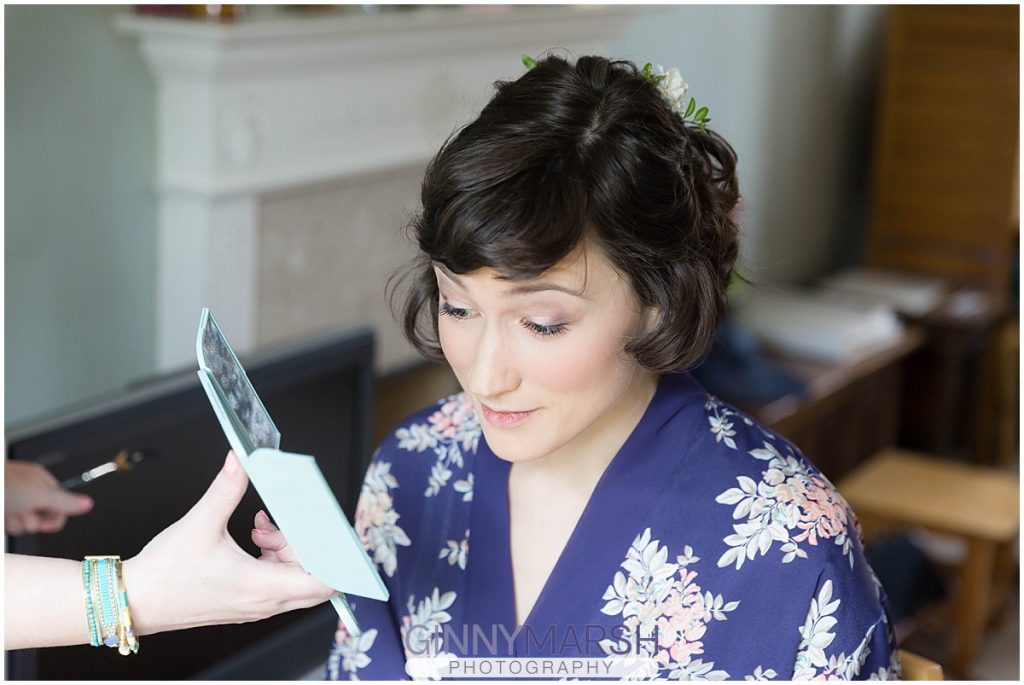 This brightens up the inner corners of your eyes with a highlighter and will instantly make your eyes appear bigger and wider (and is a cheats way to achieve a wide-awake look!)
There are millions of mascaras on the market and so, use the one that works best for you. However, a couple of recommendations would be:
Ensure that it is waterproof to avoid running and smudging
Always apply three layers – even if you only ever need one with your regular mascara.
Use some very light natural fake eyelashes to enhance your own.
Lips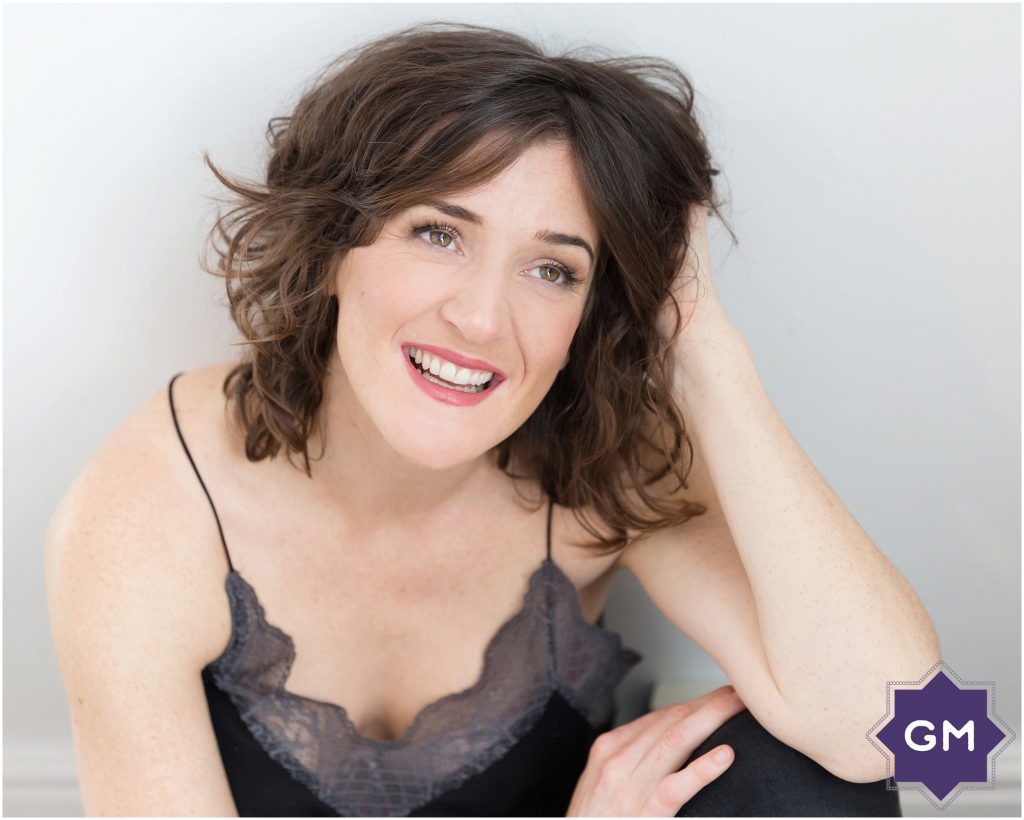 You don't want to choose a colour that is so neutral your lips fade into the background, but equally, you don't want to go so loud, that your lips are all that are seen!! A happy medium. I'd suggest starting with a neutral lip liner to line and fill your lips in as a base and to define your lips more.
You could use a light lip gloss, nothing too shiny or Shimmery, a lipstick or a mix of the two. I'd suggest using a light to medium shade in a pink or plum shade depending on your hair and skin tones. A good tip is to then add a small dab of clear or light pink gloss in the centre of your lips and gently rub outwards.
More is best… on this occasion!
With regard to makeup in general, when it comes to being photographed, I'd always suggest that you apply an extra layer of each element as the camera really does wash out 30-40% of colour. If in the end, your makeup looks a bit more dramatic than usual, it's probably perfect for the camera!! I can take a test shot and show you to prove it before we start if needs be 🙂
Many thanks for checking out my Headshot photography makeup tips! Would you love a personal branding or portrait shoot at my studio in Surrey? I'd love to hear from you!
Check out my portfolio for an idea of what images I can create!
Please Contact Me for a quote and to check my availability before it's too late!
Thanks so much for taking the time to read this Blog.
Ginny x