Ms D's Incredible Confidence Boosting Boudoir Photoshoot!!
What a good way to get a confidence boost…
And it's International Women's day and Mother's Day this month! Yay to us women!
Ms D wanted to have a confidence boosting boudoir photo shoot for herself as she really needed to boost her self-esteem and be shown how amazing she is. She's a Mum, and a Grandma (I know, I couldn't believe it!) and totally needed this.
It's normal for my clients to be nervous before a shoot, as it's not exactly in most people's comfort zones, but Ms D's self-confidence was at zero! I'm so pleased she plucked up the courage to do it. I wanted to show her a new fabulous side of herself and, not surprisingly, she was so thrilled with the results!
Why Boudoir photography is a perfect way to boost your self-confidence…
Boudoir photography gives you the ability to show off your body in a classy and timeless way. It's a celebration of the beauty of women, an empowering experience, and just so much fun.
If you're a little insecure about your body, doing a boudoir photo shoot may seem like one of the last things you are thinking about doing! Along with probably the scariest thing you can do. Eek! But that's exactly why everyone, and especially you, should do it!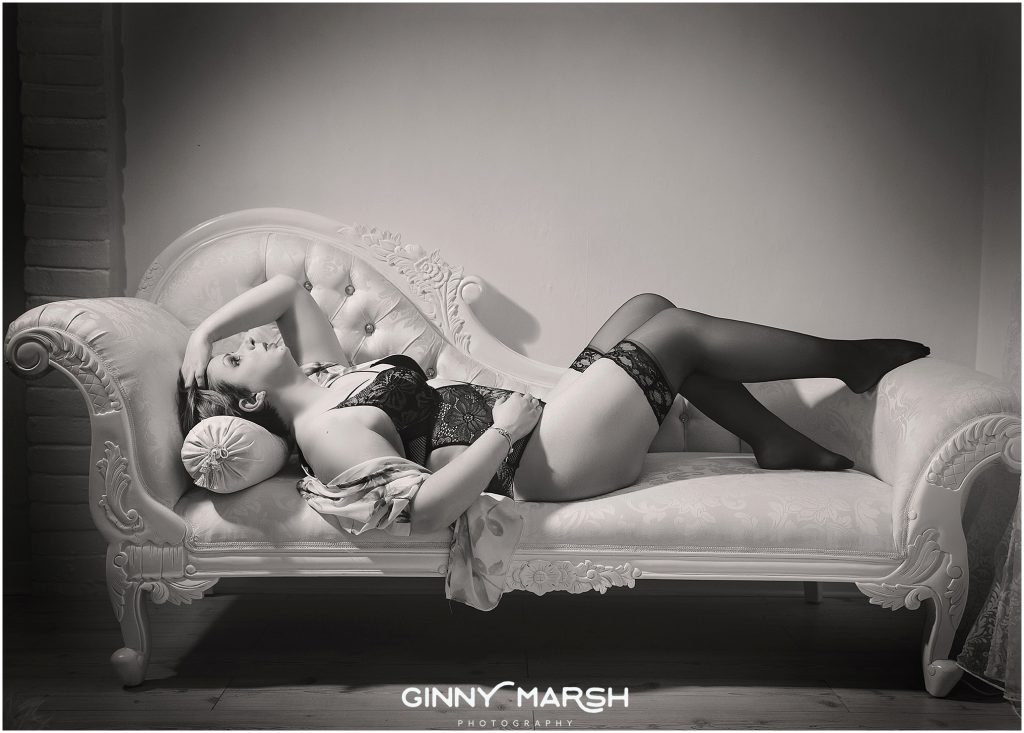 As a modern woman, you owe it to yourself to have fun and feel sexy! We are all perfectly imperfect and don't let anyone tell you otherwise.
I hear so many different reasons why women want to do a boudoir photo shoot. However, what I hear most from my clients, is that the whole photoshoot experience has given them a huge confidence boost.
We all want to feel great about ourselves and have some photos where we look incredible that we can keep forever! Confidence boosting boudoir photoshoots are for everyone (and I do mean EVERYONE). Even the most camera-shy can find some new-found confidence in this style of photos; it's not just the selfie enthusiasts who choose boudoir.
Here is what Ms D said:
"Having never been confident in myself and hate all photos of me, I have never been one for jumping up if a camera comes out!
From the moment I met Ginny, I felt comfortable. She is such a warm and friendly lady. Knowing this, I thought to myself, I can do this! The shoot with Ginny and Gemma was fab from beginning to end, loved the makeup (didn't want to take it off) and couldn't wait to see the photos. Having now seen my pictures, I did have a few tears of happiness as up till now I've never really had a picture of me I can be proud of and say, THAT'S ME, with a big smile.
Now thanks to Ginny I have several, thank you Ginny!"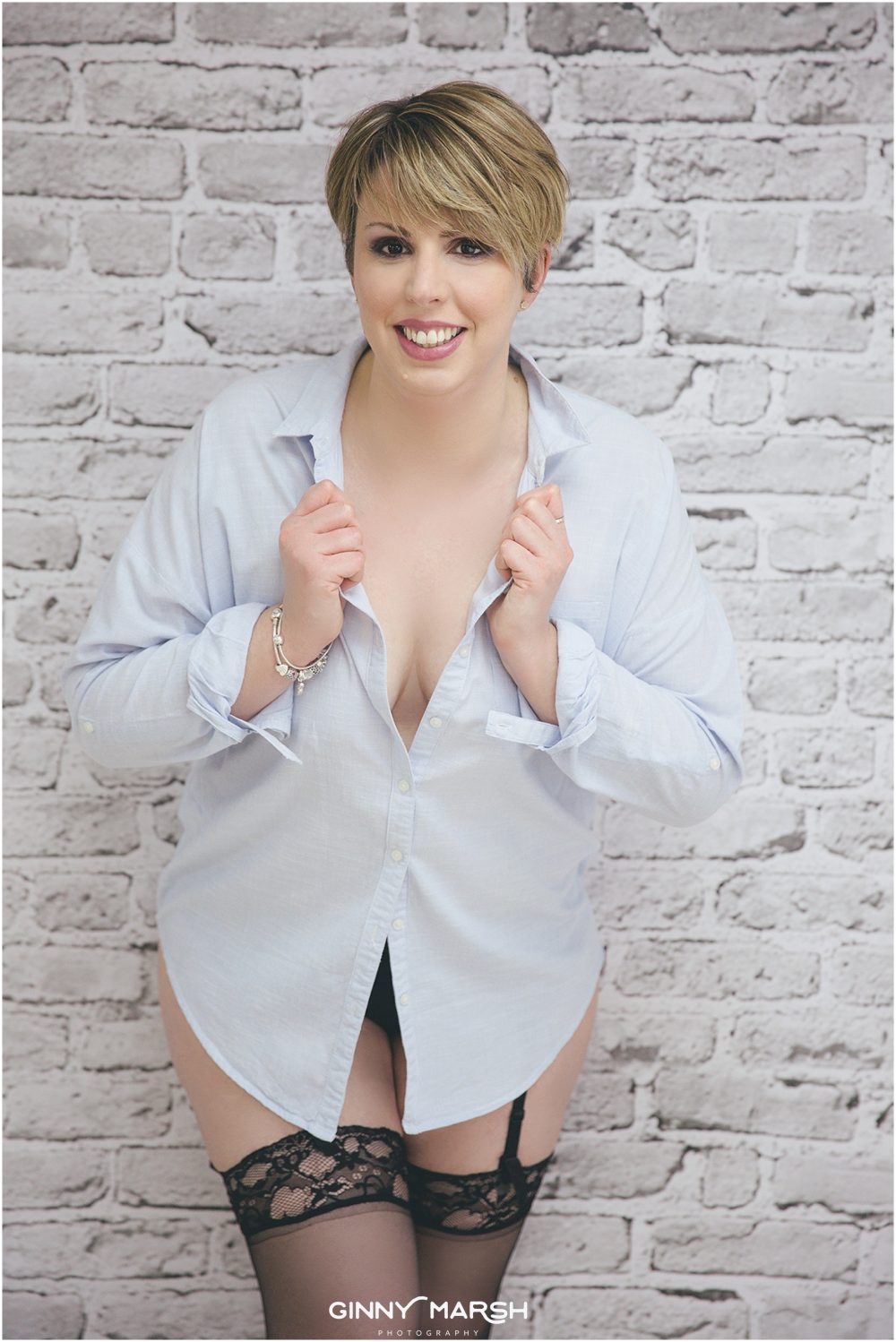 Thank you, Ms D, for allowing us to share some of your images x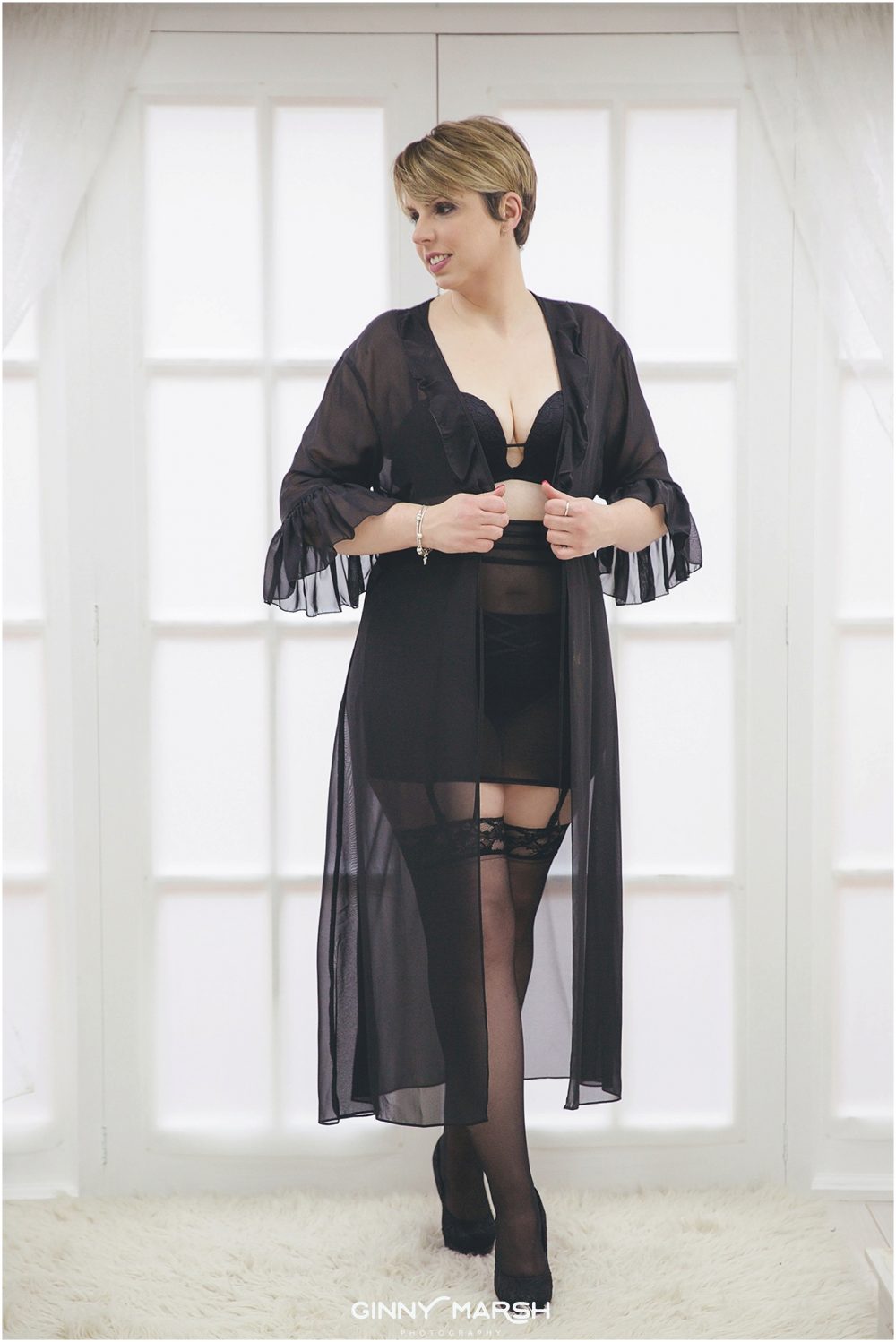 If you're thinking of booking a boudoir photography session for yourself, or as a present for your other half, get in touch to check availability! You'll be so glad you did ☺
Remember, if you're thinking of booking a boudoir photography shoot for a special occasion, like a wedding or birthday/anniversary. Your boudoir shoot will need to be booked in for roughly 4-8 weeks before you need the images. This depends on whether you want an album or just digital images. It can take a while and also depends on how quickly you choose your images!
Many thanks,
Ginny x