Emily and James' Rustic Travel themed Wedding at The Long Barn, Alton
The Happy Couple…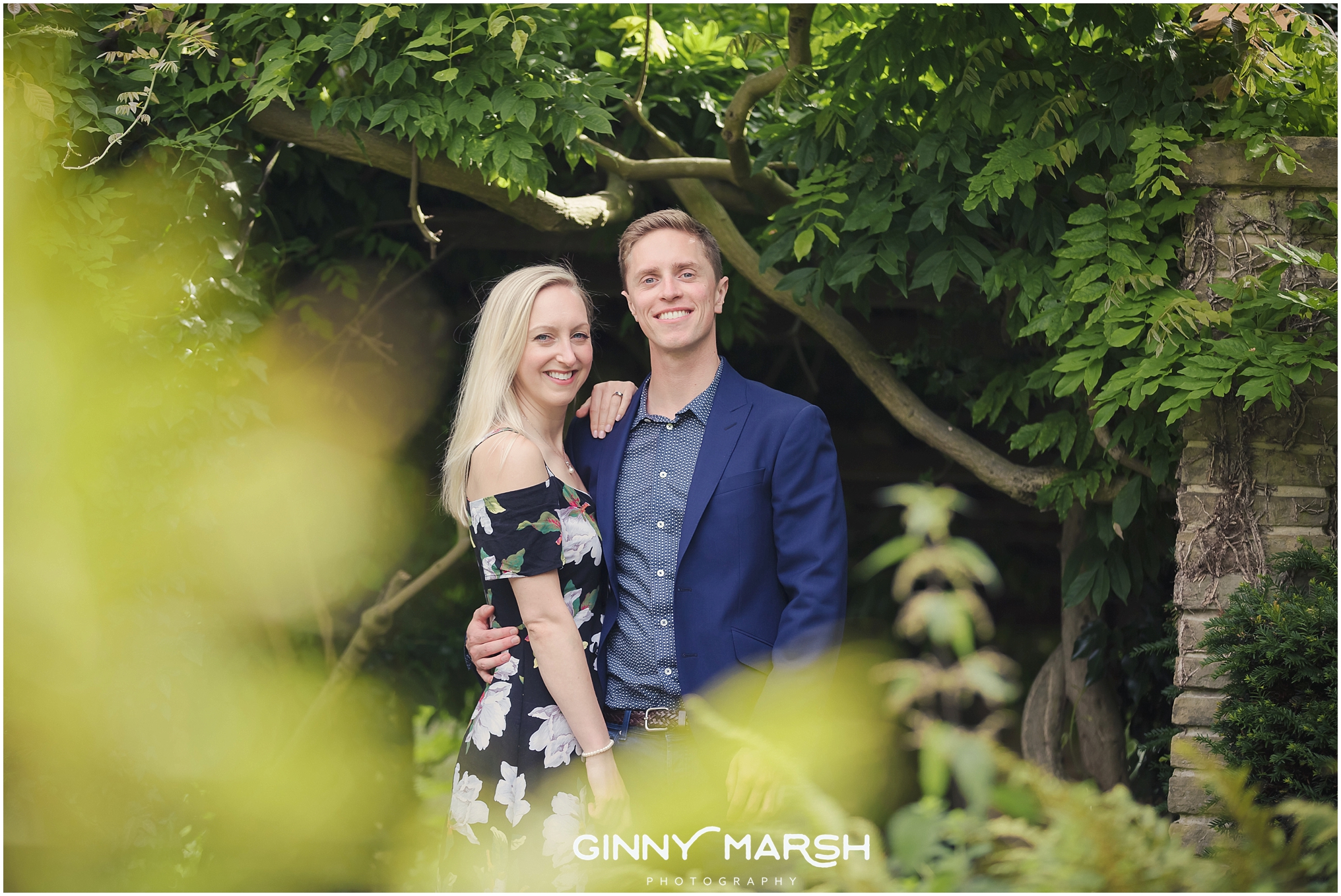 It was so lovely to photograph Emily and James for their pre-wedding shoot first. This took place at their lovely home in and around Streatham and Brixton earlier this year, which was great as I got to know them both a bit better and to help ease their nerves in front of my camera! Take a look at some of their images and read more about them HERE.
They are such a sweet couple and it was such a pleasure to photograph their wedding at The Long Barn. Also, they chose to have one of my Video-Fusion films, which is even more exciting so keep an eye out for this coming soon!
When deciding where they wanted to have their wedding it was really important to Emily and James that the venue could be in a remote and quaint location that was surrounded by beautiful countryside that would be perfect for photographs. There also had to be a big garden so that their guests could play lots of games on and they had to be able to make the venue their own.
The Venue… The Long Barn, Alton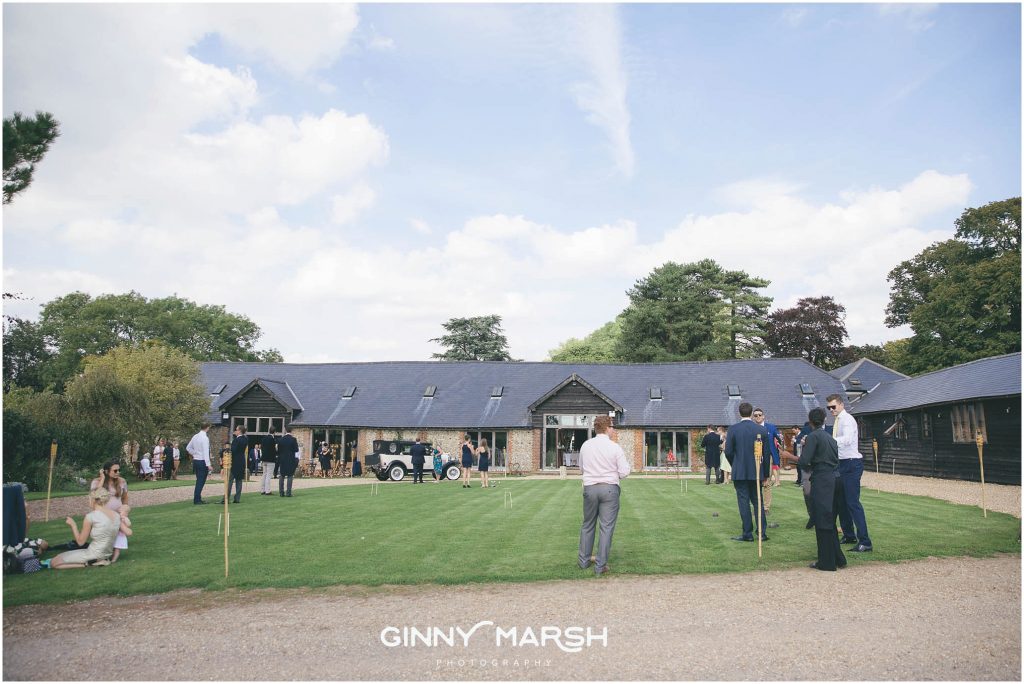 Emily and James had their wedding ceremony at St. Peter's Church in Frimley. This church means a lot to Emily's family and she has known the Reverend for most of her life, which made it extra special for Emily and James. After this everyone went on to The Long Barn, near Alton. It was decorated in a relaxed rustic and travel inspired theme with garden games and bright colours. Emily and James wanted to have a relaxed wedding reception. They planned a big party where all their friends and family could celebrate together both inside and outside as they had big lawn games for everyone to play.
The Long Barn is indeed a very long barn! Nestled in the quaint village of Newton Valence, amidst incredible rolling countryside, The Long Barn offers breathtaking views from one of the highest points in the South Downs National Park which makes for some lovely wedding photographs. And Its incredible on the inside too with it being an oak-framed building with flint walls that date back to 1764! They have been lovingly restored by the owners.
The large open space creates a majestic atmosphere providing a blank canvas on which to create a truly bespoke occasion. Along with all of this, there is a lovely duck pond and walkway of trees out the back, which are really calming and quiet to get away from the mayhem of it all and just enjoy the moment together. Another great part of this quality time is that I got to take some lovely photographs of Emily and James enjoying each others company and reflecting on the day so far… One of the bonuses of having a Long Barn Wedding!
Wedding Style… Travel, with a mix of bright colours and rustic…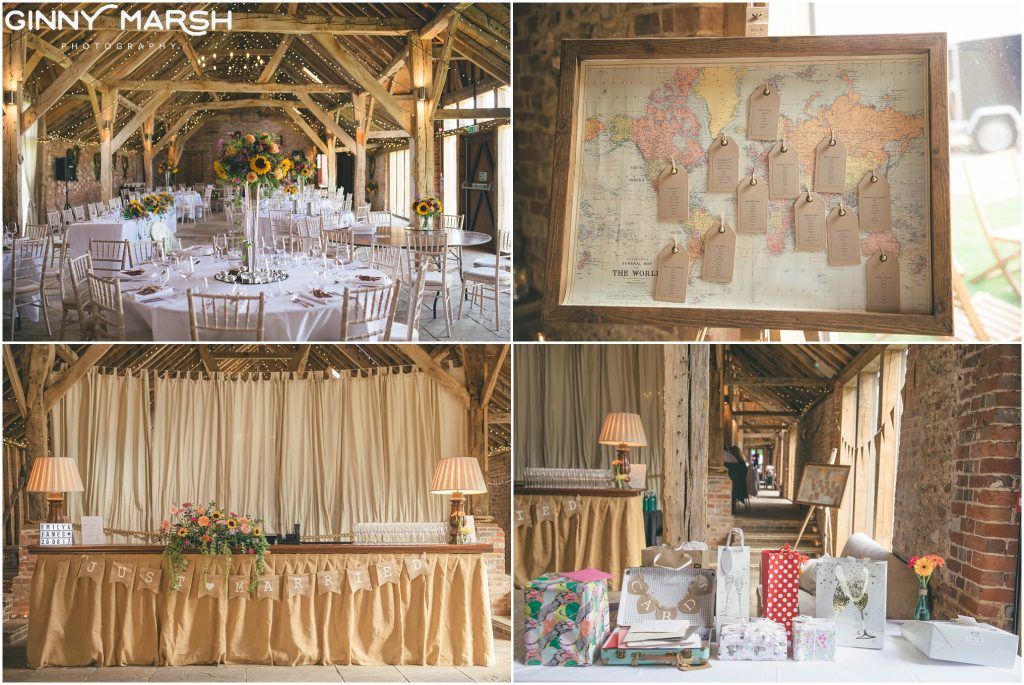 Emily and James' The Long Barn Wedding was travel inspired with a mix of bright colours and a rustic twist. Since Emily and James wanted to have a celebration after their traditional wedding ceremony, they planned on having a big summer party consequently then all their friends and family were able to celebrate together.
Emily's bridesmaids wore beautiful pale gold mid-length flowing dresses with matching gold shoes. Their bouquets were a beautiful mix of wildflowers and sunflowers which were incredible! Whilst the 9 groomsmen wore navy blue suits with traditional tails with grey waistcoats and gold ties to match.
The venue was decorated with bouquets in tall glass vases on each table and sweets to accompany them. The bouquets were a gorgeous mix of vibrant roses, sunflowers and other flowers in them. The delicious-looking semi-naked cake was made by Milk Street Kitchen. It was elegantly designed with a modern twist and decorated with fresh flowers and fruit scattered around the sides.
Highlight of the Day…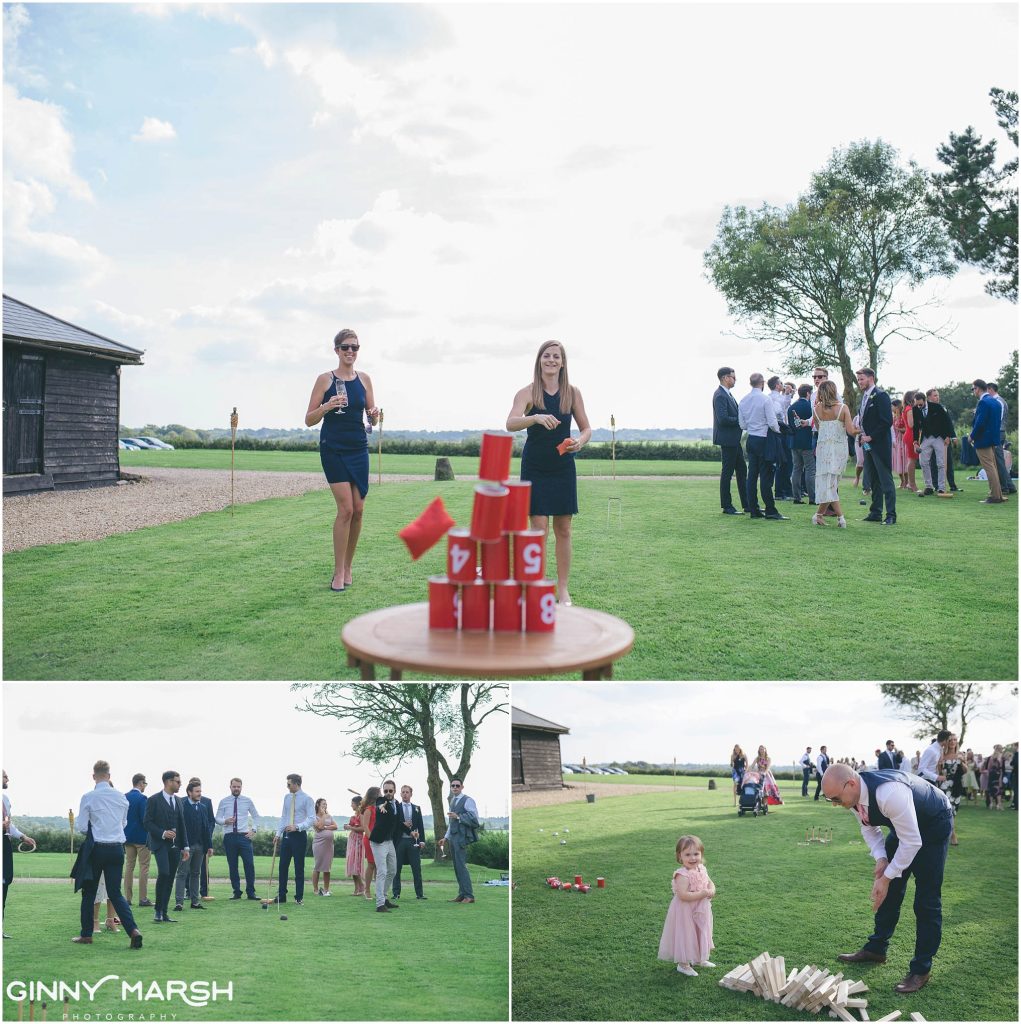 The highlight of the day was watching everyone having fun playing the garden games, along with the singer who was amazing and was singing when everyone turned up. Also, the evening band were great and really got everyone involved – they even got into the crowd with their brass instruments!
Here are some pictures to tell the story of their day…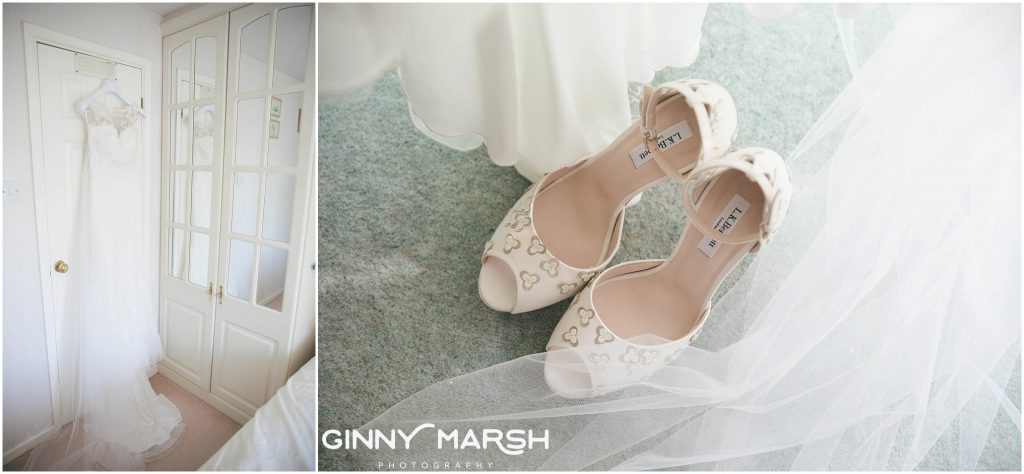 Wedding suppliers…
Venue – The Long Barn, Alton
2nd Photographer – Carmela Rosello
Flowers – Carrie Macey
Suits – Anthony's Formal Wear, Billericay
Dress – Pronovias
Cake – Milk Street Kitchen
Hair & Makeup – Lolo & Co
Many thanks for checking out my wedding photography! Are you planning on getting married at this venue (or another venue!) in Berkshire, Surrey, Hampshire, or West Sussex? Please Contact Me for a quote and to check my availability before it's too late!
Alternatively, you can see some more of my lovely weddings HERE
Thanks so much for taking the time to read this Blog.
Ginny x