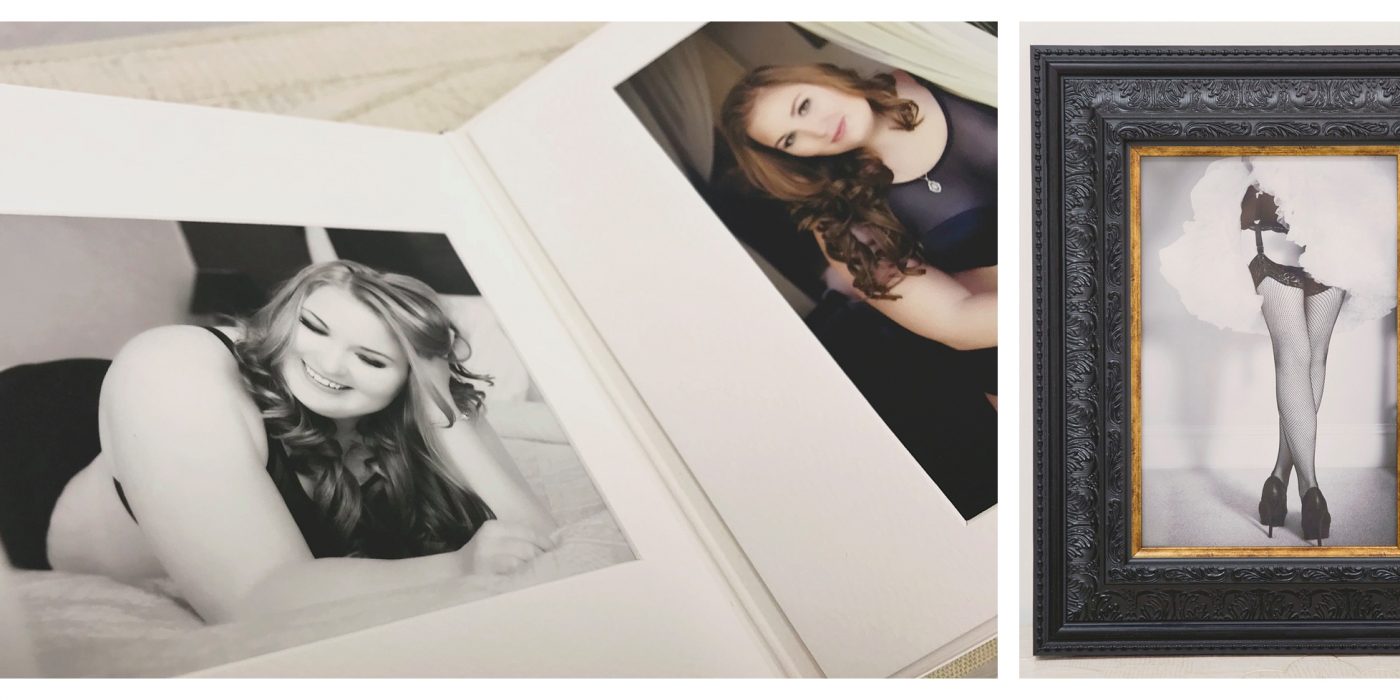 What To Wear for Your Boudoir Photoshoot – Tips & Tricks for the most flattering outfits!
Got a Boudoir Shoot coming up and have no idea on what to wear?
I'd like to give everyone a bit of advice if you're about to book, or have just booked, your boudoir shoot with me. I'd love for you to get the best from your boudoir photoshoot and your final images, so here are a few tips…
What to wear for Boudoir Shoots…

Corsets/Basques/Bustiers:

If you have a straight, long and lean body type, a corset can be a huge benefit because it creates curves that are otherwise lacking. 
Or
A corset can be a curvy or plus-size girl's best friend because it can help you emphasize what you've already got. Whether you're trying to lose weight or you want firm control for your figure, a corset helps you define your shape.
I have a few different options of corsets for different sizes in my Boudoir Wardrobe, which you're welcome to borrow for your shoot 🙂
Babydolls/Chemises:

Babydolls/chemises/nighties have the flowy texture that somehow tones down the bottom half of your body without overshadowing it, as it emphasizes your upper torso, giving a well-balanced detail to your overall look. This means they are ideal for people with a Pear-shaped body or people who have the most narrow part of their waist higher and suit an Empire line (just below the bust).
Suspenders/Stockings:

Suspenders and Stockings can help bring that extra edge of sexy to any outfit and can flatter any shape, especially if you have an hourglass figure. 
Frilly/French knickers:

If you have a long and Lean body shape then frilly knickers are great for you as they help give the illusion of curves if that is what you are looking for. They also look really cute with a corset! French knickers are the most flattering in general, but if you want a good 'bum' shot then a Brazillian fit or thong is good too!
The Lace Dress:

Another way to show off a classic, hourglass shape is with a tight, sensual slip. With or without a garter makes no difference, as these designs skim over every curve of the hip with ease and sex appeal.
I have both long lace dresses in black and white, and a short black lace dress (that fit a few different sizes) in my Boudoir Wardrobe for my clients to borrow on shoots 🙂
Satin/Sheer Robe:

Robes are one of those great lingerie pieces that fit a variety of body shapes and bust sizes. This means robes are truly unique in the world of lingerie, where most items have very specific sizing requirements. If you gain or lose a little weight, your trusty robe will still fit!
I have a few fab options for my clients to wear over their own underwear, that still show a glimpse of what's underneath 🙂
Slouchy Jumper:

The casual sexy just-got-out-of-bed look is in! Wear an oversized jumper that you can pull off your shoulder for a sexy look that reveals very little and can add curves and volume to the straighter and leaner body shapes.
I have a couple of these in my collection for my clients to borrow, that fit a few different sizes 🙂
Plain Shirt:

A classic shirt, particularly white, like the oversized jumper is sexy without showing off to much. It can be worn with sexy lingerie underneath or absolutely nothing! It goes with most body shapes as you can use it to hide bits you don't like as much or little as you want!
This is fun if you're doing it as a present to your other half and can borrow it without him noticing, so he's extra gobsmacked when he sees the images!
I love to create before and after shots of my boudoir clients – you CAN look this amazing!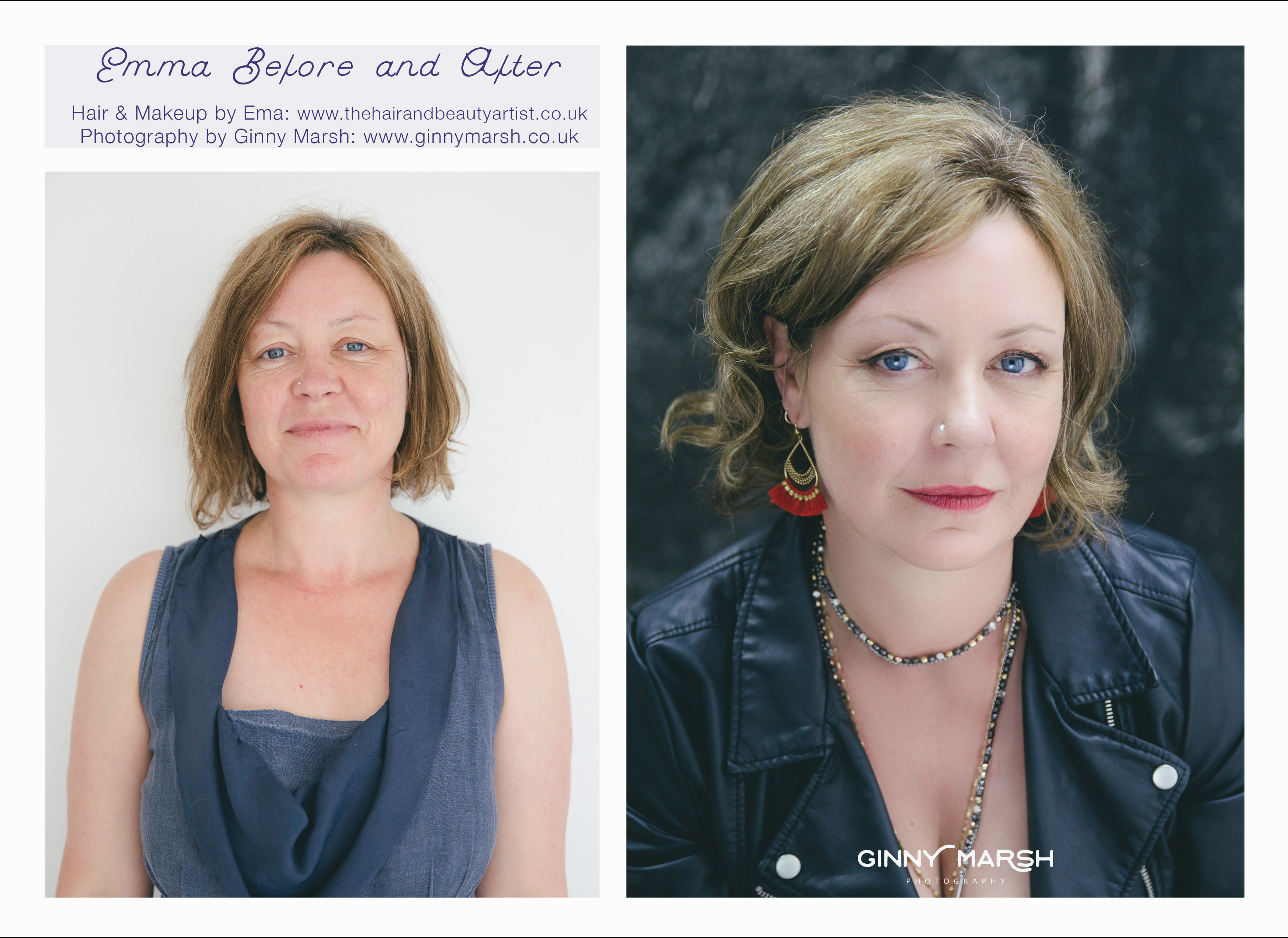 The most important thing, whatever you choose to wear, is that you're comfortable. A boudoir shoot obviously encourages us to 'push the boundaries' from our everyday clothes, but this doesn't mean you're completely outside of your comfort zone. There are lots of options to suit every body shape, which are glamorous and flattering, as well as affordable. Many women opt for sexy underwear, but if this isn't for you then satin dressing gowns, slouchy jumpers or glamorous / vintage evening dresses can be worn with equally stunning and sexy results.
If you do go for underwear, here are a few tips to help you choose:
• Unless you are very slim with a great bust, it may be best to avoid bra & knickers sets – they aren't always the most flattering, particularly around the tummy area (which is tricky to retouch!).
• As a general rule, items with good support, such as built-in cups are best, particularly for 'lying down' shots, as they will hold everything in place. Make sure they fit well and if you are keen to hide particular lumps and bumps (we all have them!), then think about which items will best achieve this.
Items to consider are: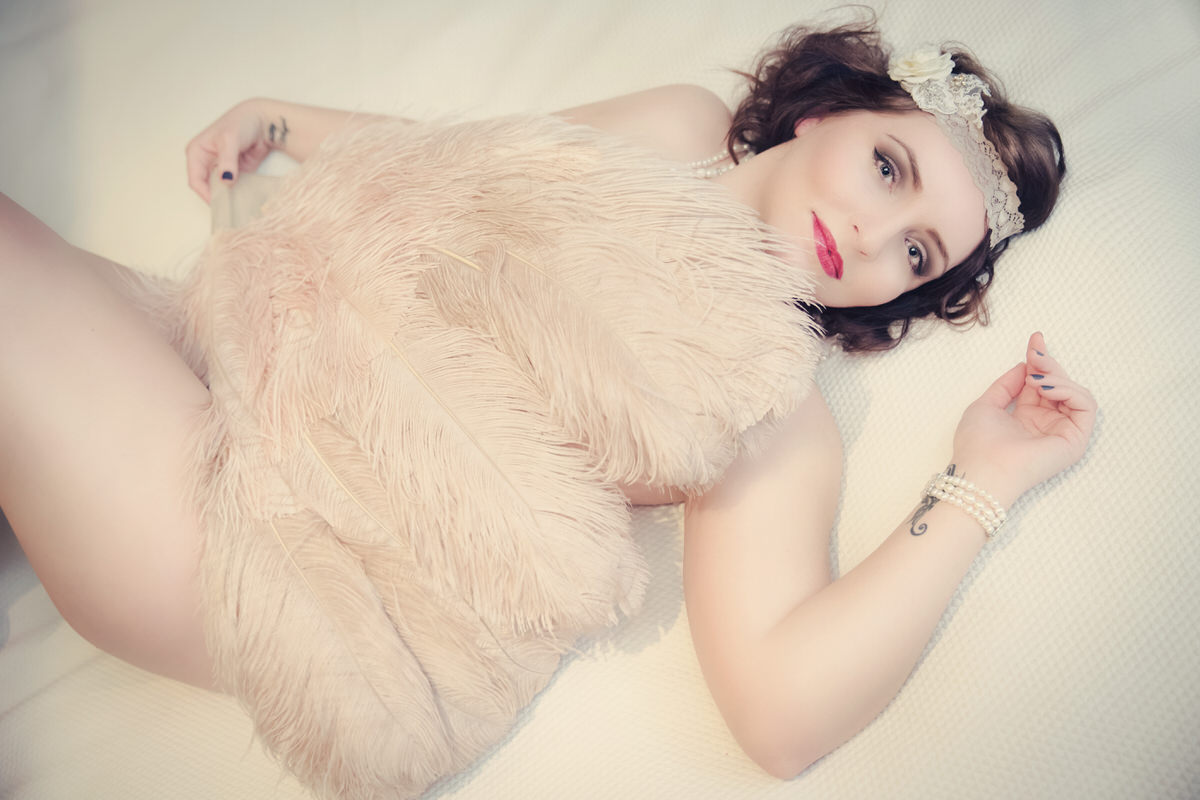 • Fur shrugs, feather boas, hats/tiaras and lacy gloves are great additions to add variety to your images depending on what look you want to go for – this is a great way to add a bit of drama (and props to pose with) by adding accessories.
• Jewellery is also a brilliant way to add sparkle and glamour. Once you have chosen your style and items of clothing, try to find jewellery that will complement this and is in keeping with the look. For example, if you go for a vintage look, don't wear modern jewellery – there are some great places to find authentic vintage pieces, and I have plenty too (did you know I'm also a Stella & Dot stylist?!)
• Bring some nice pairs of heels, as they will lengthen the leg and add a sexy feel to the images.
• If in doubt, bring staple items such as a black bra and knicker set, and a nude strapless bra and thong – these are easy to wear with anything!
If you're not sure what works best together, bring whatever you have and we will have a play around with looks on the day. I also have a good selection of clothing and accessories, which will help complete the look you want.
Here are some online corset, basque and lingerie retailers for some ideas and inspiration…