Boudoir Photography Through The Ages – '00's Modern Day Boudoir
The Naughties are finally here! – The next in our 'Boudoir Through the Ages' series – 00's Modern Day Boudoir!
Loving Boudoir photography and what it can do for my clients is why I specialise in it. There is a pre-conceived idea about the word Boudoir and I am writing this series of Blogs to take you all on a journey of Boudoir Through The Ages to help to show how amazingly versatile, classy and empowering Boudoir Photography is!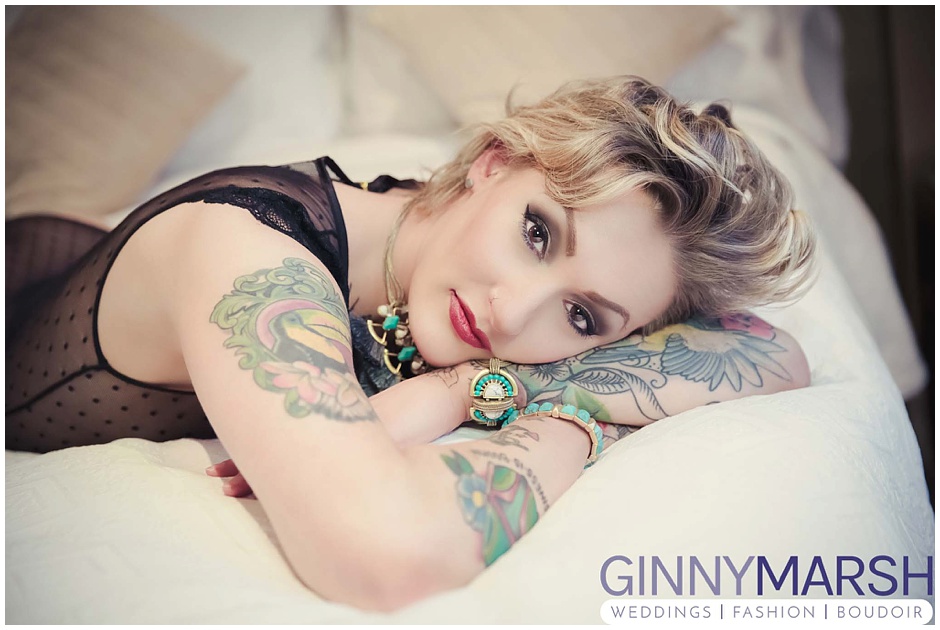 The Competition…
To demonstrate this from a photography point of view, I decided to run a competition locally in Surrey to all women that wanted the opportunity of getting a Complimentary Boudoir Photoshoot. I explained that the series would be taking people through the ages and eras of Boudoir, transforming them from their day to day look into a throw back from some of the key eras in Boudoir. All they had to do to be in with a chance was to tell me which era they would like to be transformed into and why, and to send me up to 3 photographs of themselves.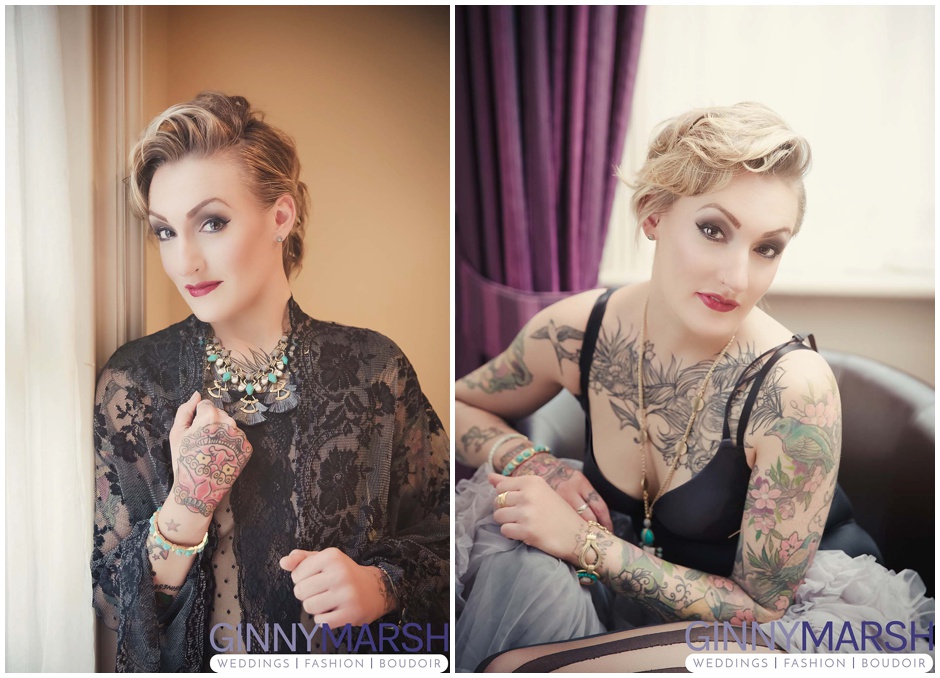 I was overwhelmed with the response and painstakingly looked through all of the images and read all of the stories from entrants. I made my selection based on their answers, then once I had a short list of those, I selected based on their photographs as to how I could help transform them.
I arranged three separate shoot dates and there would be two Era's covered each day. With an amazing team of Hair and Make Up artists, a fabulous venue at Hotel de Vie in Farnham, and loads of wonderful props and garments from fabulous local suppliers, the shoot came together!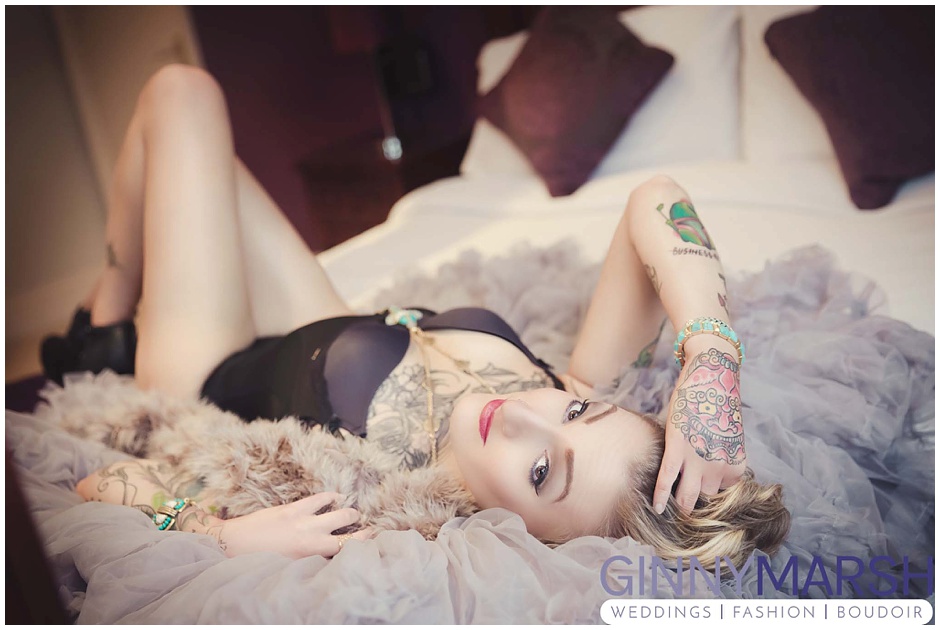 The History of Boudoir… 2000's to Today – Modern Day Boudoir
Today boudoir photography is a widespread phenomenon that is highly accepted and revered. It's a tasteful style that welcomes everyone. The most telling feature of boudoir is its acceptance of women (and men) of all physiques. The women who pose for boudoir don't have superhuman levels of confidence or beauty. They are everyday women with insecurities just like anyone else. Boudoir is a genre of photography practically void of all professional models, it wouldn't be boudoir if you weren't a newbie, feeling a bit uncomfortable or hesitant.
Boudoir photography has become a way women choose to feel empowered and confident. Women of all ages, shapes, and sizes choose to pose for boudoir because it's a wonderful confidence booster and fun experience.
Brides-to-be often schedule boudoir photo shoots before their wedding day as a gift for their significant other, but boudoir "doesn't require a special occasion", plenty of women have a boudoir shoot done just to feel good about themselves.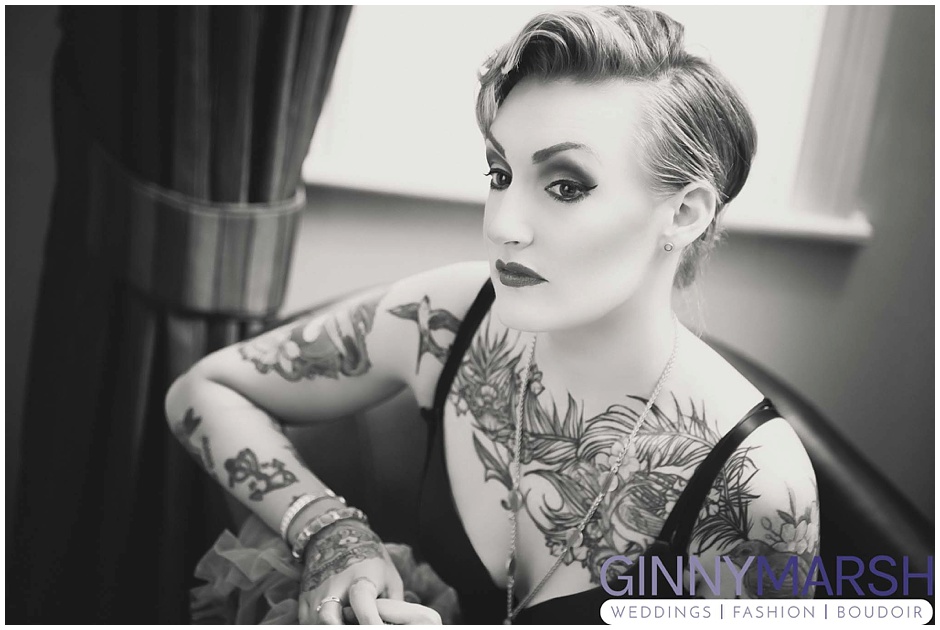 There are various benefits to participating in boudoir or, more specifically, pin-up photography, and many argue that it has propelled feminism further. It's no surprise boudoir photography has gained such recognition over the years.
Have a look at our previous blogs in this series covering the 1920's, the 1930's, 1950's, the 1960's & 1970's – Flower Power and the 1990's – Glam Rock
Our Competition Winner – the Stunning Sarah…
When I saw Sarah's competition entry I knew she really deserved a confidence boost because she told me she's lost a whopping 8 STONE and is really conscious of the way she looks still, because there's been such a drastic change. Plus I LOVED her tattoos and knew she would look stunning – I wanted her to see what I see!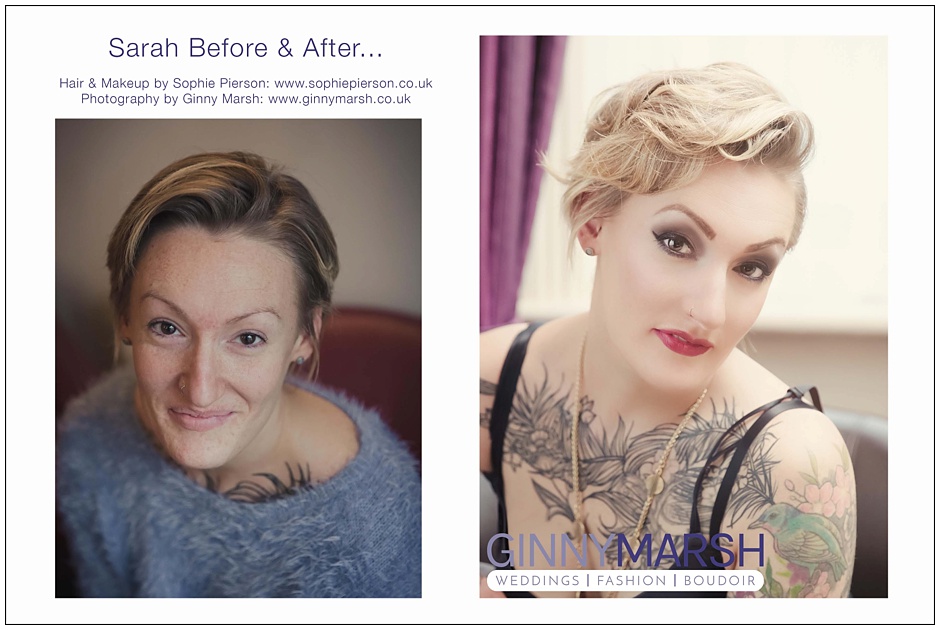 Sarah says:
"I never felt that I deserved to win the competition, more I felt that I wanted to be seen differently after being hugely overweight and losing 8 stone. I never felt sexy or desirable so I thought this would help me. I definitely wanted to do it as a confidence boost. After spending the past year of my life in gym clothes it was nice to dress up!"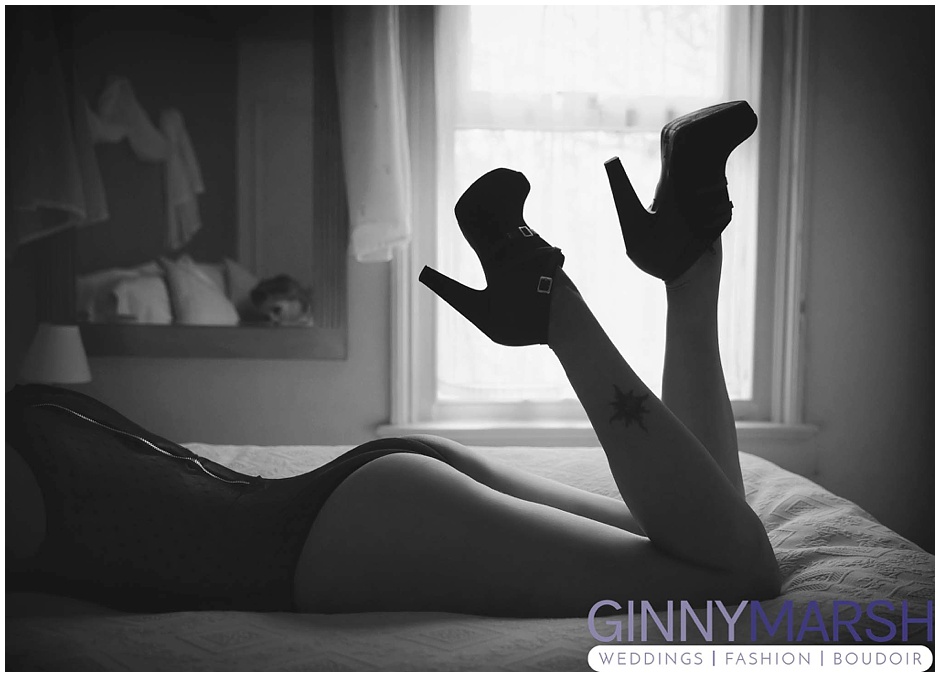 A Boudoir photo shoot can really boost your confidence if you've been going through a tough time, and is such a nice treat and reward for yourself if you've reached a goal.
If you're in need a bit of pampering then get in touch for a full price list and availability! If you've got a special occasion in mind, make sure you book well in advance – it usually takes 4-8 weeks from shoot to finished product. A lot of the outfits and props that I've used for the Boudoir Through The Ages series are available to borrow for other shoots, so if you do have an era in mind that you'd like to be transformed into, then please do say!
Please get in touch HERE. Or just give me a call on 01252 856937 – I'm always happy to talk Boudoir!
Check out our fab suppliers below…
Ginny x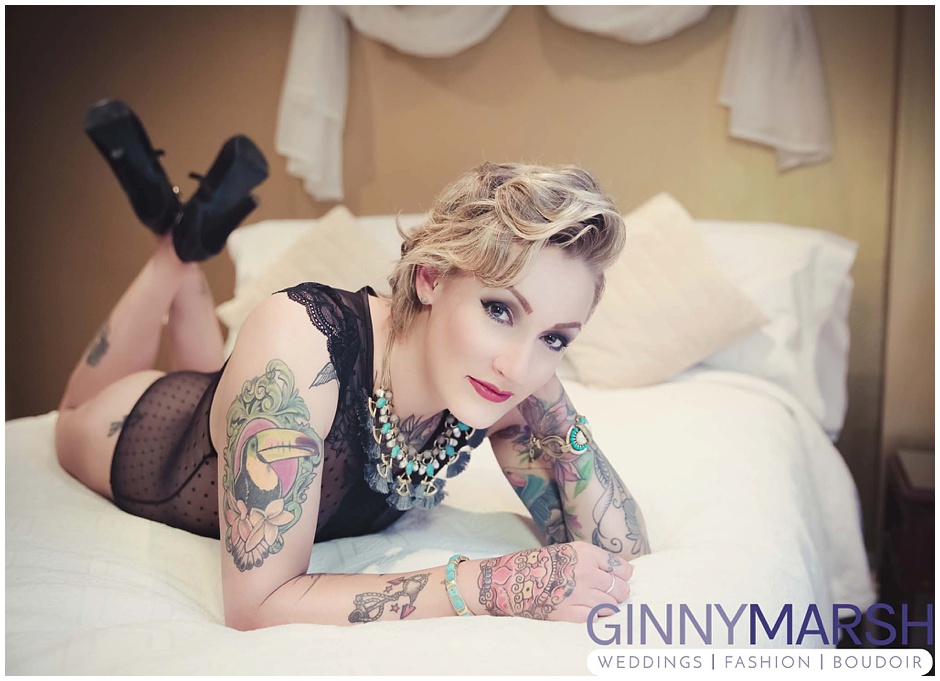 Suppliers
Hair and Make Up – Sophie Pierson
Jewellery and Handbag – Helen @ Stella & Dot / Helen's Facebook Page
Petticoat – Tania @ Doris Designs / Doris Designs Facebook Page
Bodysuit – Clients Own
Location – Hotel de Vie / Hotel De Vie's Facebook Page
Photography – Ginny Marsh Boudoir Facebook Page
Videography – Catharyne Walton
Our fabulous videographer, Catharyne, made a brilliant behind-the-scenes promo video for us from the last two shoots, which gives you a little insight into what it's like on a Boudoir shoot at Hotel de Vie – check it out!
Ginny Marsh Photography Boudoir Promo – Behind the Scenes from Ginny Marsh on Vimeo.