Restaurant Openings, Stunning Summer Weddings, Boudoir Fun and Lots More
I feel like my camera has been attached to me ALL month….
I have quite literally NOT stopped since I last updated you all!! So much going on….not only all of the shoots, but preparing for Wedding Fayres, making lots of exciting plans for the future of Ginny Marsh Photography and trying to have a social life somewhere in between, not to mention getting to the gym!!!
Exciting News……
Eeeeeek!! We are super super excited to announce that we are moving into BRAND NEW offices in early October. This marks our growth and the ability to now have a meeting area available to all of my clients. Right in the middle of Farnham Town Centre, it couldn't be more accessible. Now all I have to do it make sure I don't spend too much time browsing all of the amazing shops!!!
A Few of the Shoots I've Worked on Recently
The Harbour Hotel, Guildford – Opening Night!
What a fabulous hotel with the most gorgeous bar called The Long Bar (literally the longest bar outside of London!). I met the mayor of Guildford and his wife, who are both very lovely people.
If you want to check it out, come and see me this Sunday 4th September at the Guildford Harbour Hotel enchanting wedding fair! I'll have all my wedding albums and products on show, so it's a great chance to come and check them out in more detail if I'm already photographing your wedding, or come and say hi if you haven't met me yet! All the details about the fair are at the end of this blog…
A Woodland Themed Wedding with South African Influences
Clive and Tanya had a beautiful wedding at Audleys Wood, Basingstoke. I LOVE the bubble confetti idea! It's so much fun and doesn't get stuck in your hair!
READ their blog and see the whole story here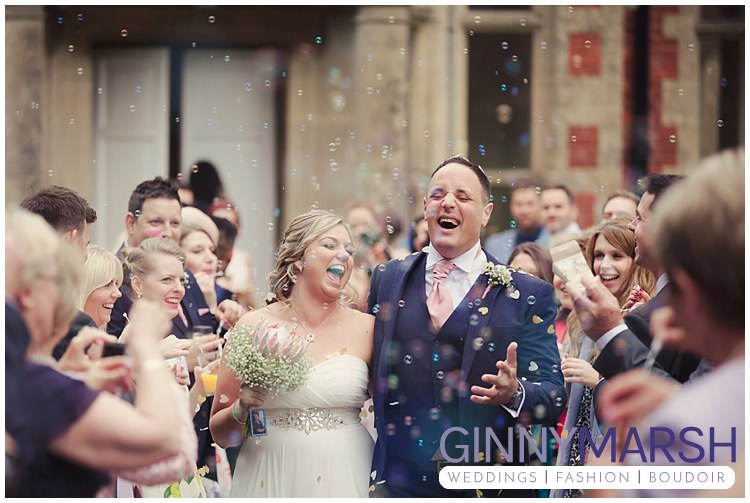 A Gorgeous Pre-Wedding Shoot at Isabella Plantation in Richmond Park
Abbie and Ollie chose to have their Pre-Wedding Photoshoot at the stunning Isabella Plantation. We had a wonderful day for it. They are getting married next year at Horsley Towers, a wonderful venue, so keep your eyes our for my blog.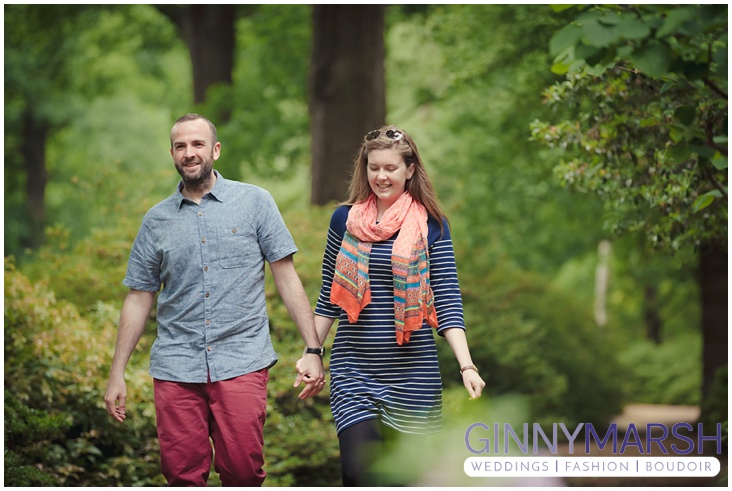 Amazing Indian Pre-Wedding Party
Roshni and Rahul had a lavish Pre-Wedding party at Rahul's parents home. I cannot wait to share the images from their main wedding ceremony with you (they had a few!)… watch this space!!!

Some Previous Blogs You May Have Missed
Boudoir Through The Ages – Styled Shoot
A couple of months ago, I decided to arrange a series of styled photoshoots, taking 6 local ladies from a Facebook competition I ran and transforming their images back through the various Boudoir styles. We all had so much fun and the results were incredible. Here's a snippet of the shots….

Here are the full blogs in case you missed them
1920's – Moulin Rouge
1930's – Hollywood Glamour
1950's Pin Up
1960's & 1970's – Flower Power
1990's – Glam Rock
00's – Modern Day Boudoir
Why Should You Book A Boudoir Photoshoot?
I wrote a blog a little while ago to help try and explain what a Boudoir Photoshoot is and why every woman should have one!!
Blog – Why to Have a Boudoir Shoot!
Learning With Ginny
Hi Folks, Holly here (aka Ginny's Office Manager!). Working with Ginny and having a keen interest in photography is great as I get to learn little tips along the way and if I am ever unsure about anything, I only have to ask Ginny!! She is so good at explaining things in laymans terms (which I really need!).
I am always using my iPhone to take pictures of my daughter out and about as it is so convenient – I just feel I need to get more out of it as I tend to just point and press!!!
Lock Focus & Exposure
The iPhone allows you to lock both the focus and exposure. So why would you want to lock these features when taking a photo? The main reason is that if anything changes in the scene, such as a moving subject or the lighting is altered, your focus and exposure will remain unchanged. Once you've locked the focus and exposure, you can take multiple shots of the same scene without having to set focus and exposure each time. To unlock focus and exposure, simply tap anywhere on the screen. To lock focus and exposure, just tap and hold the screen for a couple of seconds at the point where you want to set the focus. A yellow box with AE/AF LOCK will appear at the top of the screen. Note that you can still swipe up or down on the screen to adjust exposure manually. Now no matter what happens inside the frame or how you move the iPhone, the focus and exposure will remain unchanged.
Here is a really quick example I took on my iPhone – the first image is without the focus locked and the second is after!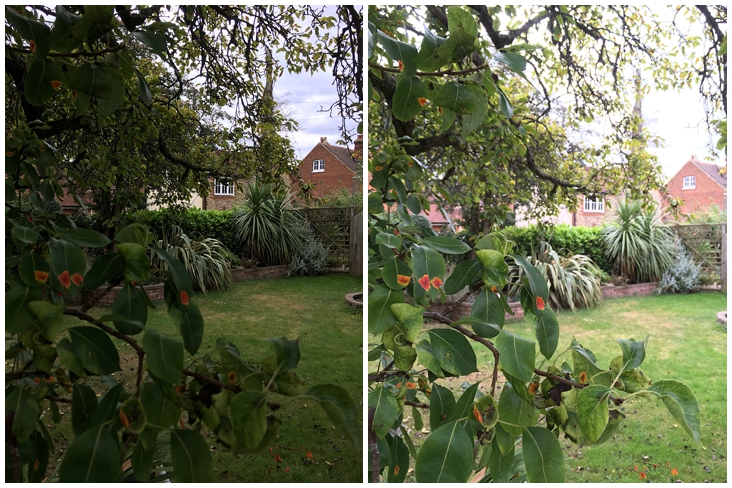 Over and Out!
Keep an eye out for my next Newsletter with some amazing images of a fabulous James Bond themed 50th birthday party, some stunning Boudoir photoshoots, an update on our Office move and lots lots more!!!!
If you would like to get in touch about any aspect of photography, please don't hesitate to Contact Us
Thanks so much for reading
Holly & Ginny x